Houston is a town in the Bulkley Valley of the Northern Interior of British Columbia, Canada. Its urban population is approximately 3600 people, with approximately 2000 in the surrounding rural area. Known as the "Steelhead Capital", Houston sports the world's largest fly fishing rod. Houston's tourism industry is largely based on eco-tourism and Steelhead Park, situated along Highway 16.
West of Houston is Telkwa (49 km), Smithers (66 km), Moricetown (97 km), New Hazelton (130 km), Terrace (269 km), and Prince Rupert (413 km). East of Houston is Topley (30 km), Granisle (79 km), Burns Lake (81 km), Fraser Lake (150 km), and Prince George (304 km).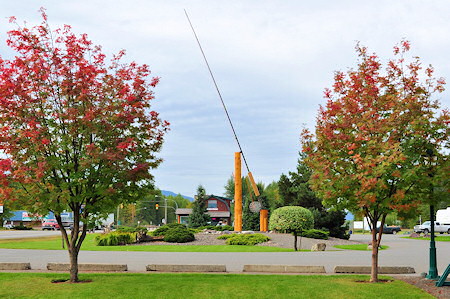 Images of Steelhead Park and the local area taken by Zachary Czirfusz and provided by the Houston & District Chamber of Commerce.