Haida Gwaii ("Islands of the People"), formerly known as the Queen Charlotte Islands, are an archipelago on the north coast of British Columbia, Canada. They consist of two main islands: Graham Island in the north, and Moresby Island in the south, along with approximately 150 smaller islands with a total landmass of 10,180 km2 (3,931 sq mi).
The islands are separated from the British Columbia mainland to the east by Hecate Strait. Vancouver Island lies to the south, across Queen Charlotte Sound, while the U.S. state of Alaska is to the north, across the disputed Dixon Entrance.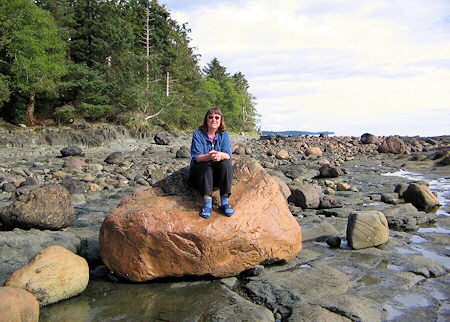 Their are numerous protected areas including Gwaii Haanas National Park Reserve and Haida Heritage Site, which is mostly Moresby Island and adjoining islands and islets. Also protected are several provincial parks, the largest of which is Naikoon Provincial Park on northeastern Graham Island. The islands are home to an abundance of wildlife, including the both the largest and smallest subspecies of black bear. Black-tailed deer and raccoon are introduced species that have become abundant. The islands offer excellent opportunities for sportfishing, wildlife viewing, guided tours, cycling, hiking, camping, and eco and adventure tourism.
The Queen Charlotte Islands have not only gained a reputation for outstanding natural beauty, but also for a remarkable First Nations culture. For thousands of years Haida Gwaii has been inhabited by the Haida, an indigenous people to whom art, culture, legends, mythology, and community played an important role in their lives. Argillite carvings, totem poles and ancient Haida villages attract visitors from around the world.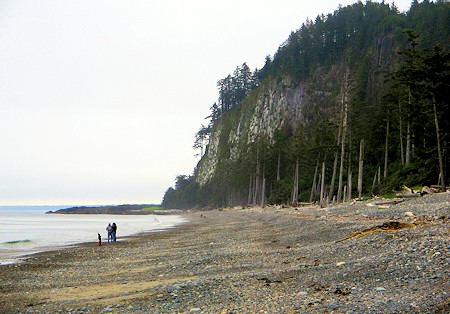 The main transportation links between the Islands and mainland British Columbia are the Sandspit Airport, the Masset Airport and the BC Ferries terminal at Skidegate. The westernmost leg of Highway 16 connects Masset and Skidegate on Graham Island, and Skidegate with Prince Rupert on the mainland via regular BC Ferries service by the MV Northern Adventure. There is also regular BC Ferries service between Skidegate and Alliford Bay on Moresby Island. Floatplane services connect to facilities such as the Alliford Bay Water Aerodrome and Masset Water Aerodrome.