Hamber Provincial Park is a remote wilderness area of 24,000 hectares that is bordered on three sides by Jasper National Park, and is part of one of the world's largest blocks of protected areas - the Canadian Rocky Mountains World Heritage Site, designated by UNESCO.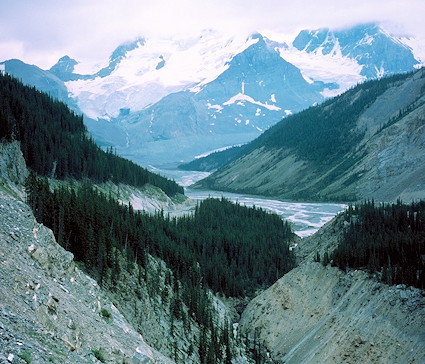 Being a remote wilderness area, there are few facilities within the park. There is a rustic campground and toilet at the east end of Fortress Lake. Each campsite has a pit toilet and bear pole for storing food. There are no other park developed facilities, but several traditional campsites are identifiable along the north shore. An old trail to access these sites is in the process of being re-opened from the east end. At present, the easiest access to lake shore features is by renting a boat from the fishing camp. No other trails exist, but midway along the north shore Washout Creek provides a steep, rugged, but relatively open access to scenic alpine tarns.
Fortress Lake, famous for it's huge brook trout, offers excellent angling opportunities. There is a air-accessible fly fishing camp offering 6 private at the Chisel Creek end of Fortress Lake.
Hamber Provincial Park is located 24 km from the trail head parking lot at Sunwapta Falls in Jasper National Park to the campground at the east of Fortress Lake. The closest communities, towns and cities are Valemount, BC, and Jasper, Alberta.