Willmore Wilderness Park, located in Alberta, Canada, is a 4,600 square kilometre (1840 sq. mi.) wilderness area adjacent to the world famous Jasper National Park. It is lesser known and less visited as the Jasper National Park, and there are no public roads, bridges or buildings.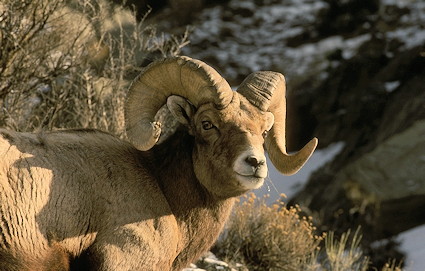 The park protects a large population of mountain goats and bighorn sheep (20% of the total population in Alberta). Other mammals commonly found here include grizzly bears, mountain caribou, elk, deer, cougars and wolves. Coyotes, wolverines, lynx and black bears are also present in the sub-alpine region, while marmots, rock pika, ptarmigan and Rocky Mountain goats can be found in the higher alpine areas. The sub-alpine environment contains white spruce, lodgepole pine, balsam fir and aspen poplar.
Recreational activities in the park include camping, hiking, horseback riding, mountain biking, cross-country skiing and some hunting. Anglers enjoy catch and release fishing for bull trout. The Smoky River provides canoeing and whitewater rafting.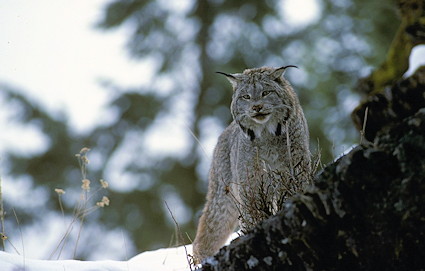 Access to Willmore Wilderness Park is via Highway 40, through the town of Grande Cache, and the four staging areas: Sulphur Gates, Cowlick Creek, Berland River and Rock Lake. Motorized vehicles are not allowed in the park, transportation is done by foot, horse, mountain bike or ski. Another staging area is found south-east of the park, in the town of Hinton.
Other parks surround this wilderness reserve: Kakwa Wildlands Park to the north, Kakwa Provincial Park and Protected Area to the west, Rock Lake Provincial Park to the south-west, Sulphur Gates Provincial Park to the west. Kakwa Wildlands Park, Kakwa Provincial Park and Willmore Wilderness Park comprise the first interprovincial park shared between Alberta and British Columbia.